Our Home Education Co-op has a great field trip system set up. They schedule a field trip about once a month, and we usually try to attend. In January we went to the police station.
Police Chief

Daniel Losada, (also knows as the juggling police man)

did a superb job of giving us a tour of the facilities, explaining his uniform, showing us his vehicles, and answering all our questions.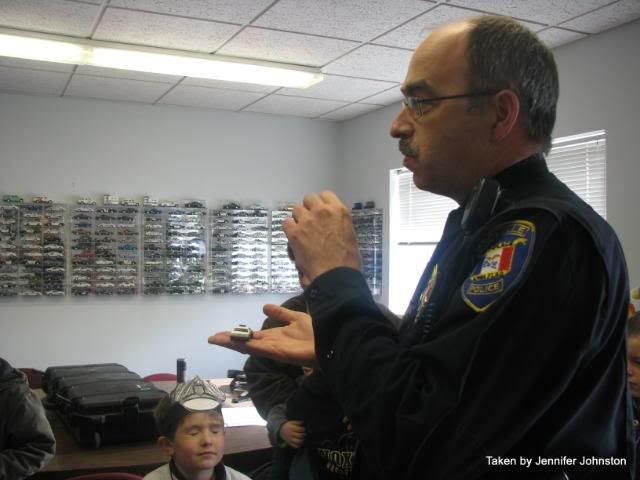 The chief took us out side after a tour of the building and let us look at a patrol car.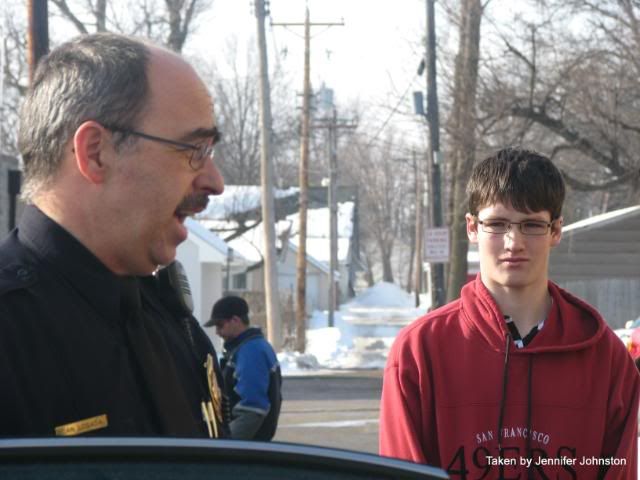 He talked about the lights. The RADAR system. I learned that they have antennae on the front AND the back, so once you pass the parked car you should NOT stomp on the gas and feel safe, because he can still record your speed even as you are pulling away from him. Pays to go on field trips. I learned a lot.
Tori learned what is was like to be in the back seat of a patrol car. Not too comfortable. Plastic windows back there so one couldn't spit on the patrolman if they felt the need to. Not too much leg room back their either. The city of Knoxville does have a neat ride along program that the kids can do, sort of an abbreviated apprenticeship, if they would like to see what a patrolman does while on duty.

Chief Losada really got up close and personal with the kids. Here is a photo of Milo in the front seat of the patrol car learning all about the lights and sirens. How COOL is that?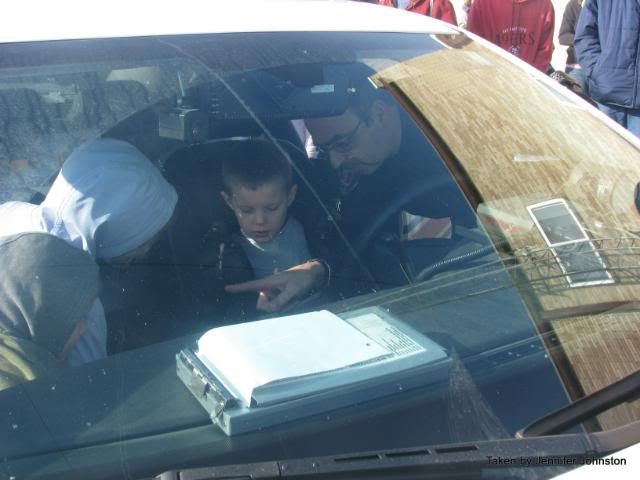 So we all gathered around for a photo op.