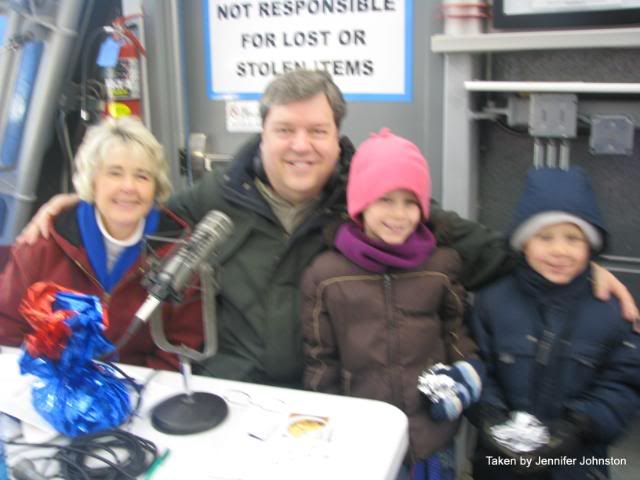 WHO Van & Bonnie's Early morning talk show hosted a free skate at the Brenton Skate Park in downtown Des Moines. I must have been nervous -- because they weren't moving that fast just sitting there.

The kids and I went. Wayne & Danielle got to stand close to them.

Bonnie is just as pretty in real life as she sounds on the radio. She gave me a beautiful smile as I snapped her photo.

We got early - early for us... 5:30 AM, but not as early as they did... they have a 4:59 club, which I'll probably never be a member of.

We left the house at 6:20 and got to the park at 7:17... not bad time.

Then we skated. FUN was had by all.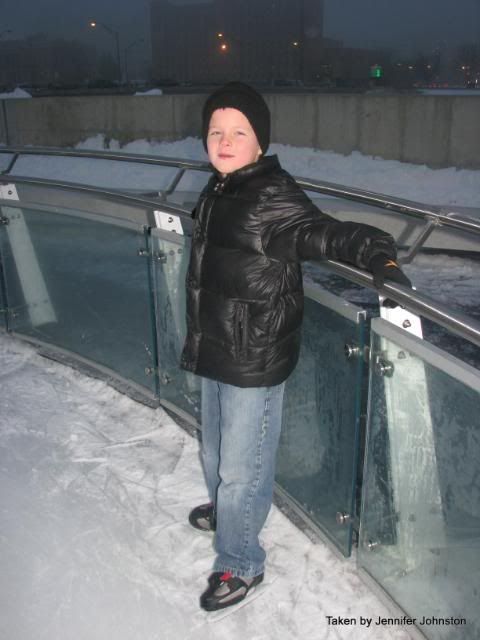 Milo. Milo was videotaped and got on the 5:00 evening news for about 3 seconds. They showed him getting up off of the ice. Apparently he fell down.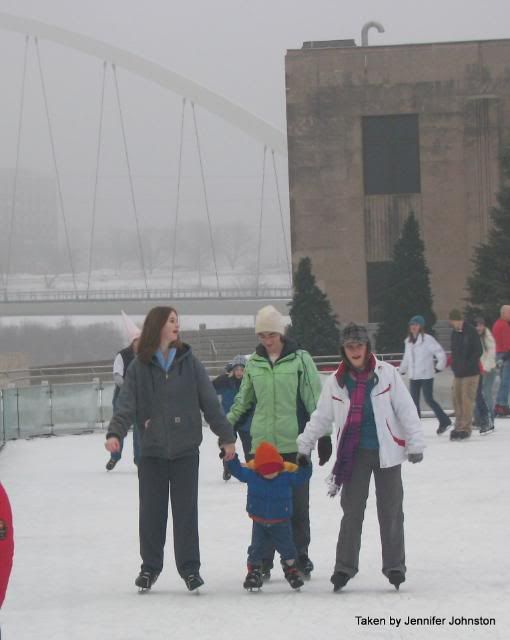 Tori and some friends we found up there. 2 other home school families that we know also listen to WHO News Radio. They took advantage of the free skate. It's always fun to have friends around - no matter what you are doing. See the pretty bridge in the back ground... and the fog.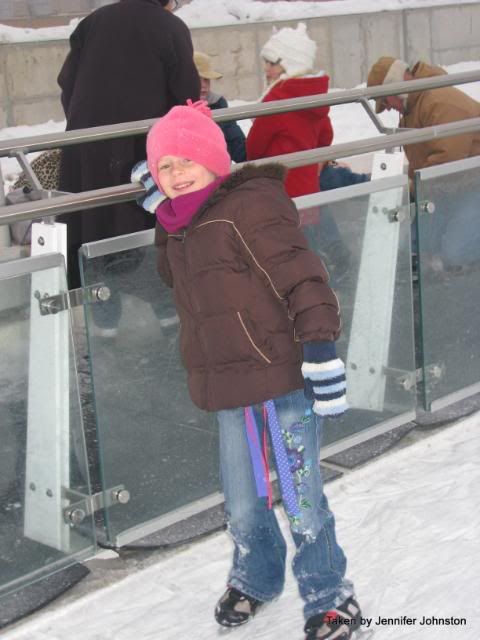 Dani had FUN!! Not too much snow on her pants... when she fell she got RIGHT BACK UP! It wasn't so crowded that the beginners couldn't hang on to the railing if they wanted to. Worked great for Wayne and Danielle.

Milo and Wayne hung out together some.

Another WHO listener saw me taking pictures and she offered to take one of me... so I let her. I'm so glad I did. The lighting is flattering.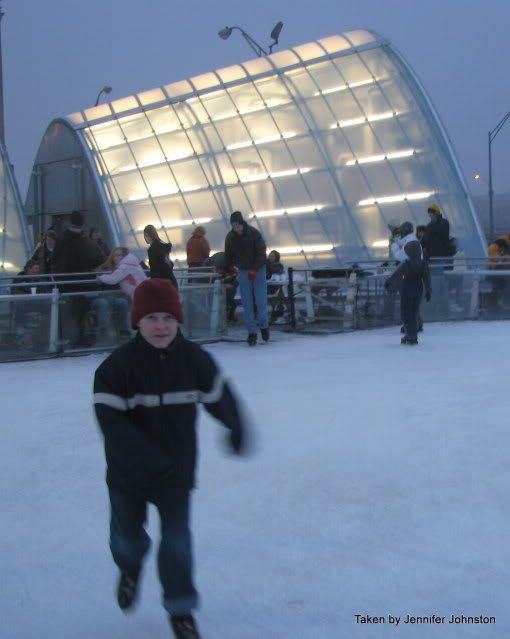 Mansel skated full speed the whole time. He's just a blur in all the pictures. What a pretty shot of the neat buildings around the rink. This is where we got our skates and our free breakfast they provided.